Big Discounts on Builders Waste Disposal Services in London
Consider builders clearance in order to enjoy your renovated home sooner
If you have just had a big renovation project carried out in your home, chances are that your place is in a state of mess. In order to clean it, you will either have to invest a lot of time and effort, or you can hire Rubbish Less for builders waste disposal in and out of London! The latter option is preferred by many people, who value their time and don't want to waste any of it doing an annoying chore. We know that everyone is eager to see the result of renovations in their home. This is why we have done our best to develop a builders waste removal service, which is just the thing to consider in this situation.
Builders waste disposal. There is every reason to call 020 8434 7484 and hire our company, for we offer the following benefits:
Full builders waste collection package – collection, loading and removal
Affordable fees and lowest prices guaranteed
Reliable and friendly staff
Option to book at any time you desire, including evenings and weekends
Why you should never ignore builders clearance jobs?
When you have a team of highly-qualified builders in your home, you shouldn't really frown upon the large number of tools and materials lying around. After all, this is necessary for the work to be done. At the same time, having free space is also very important, since you want things to be done fast and properly. This is why hiring our builders waste collection service offerd throughout London is so important for the successful finish of every renovation project. It doesn't really matter if you have builders working on a big project, or it is just a small task – contact 020 8434 7484 and book our service today.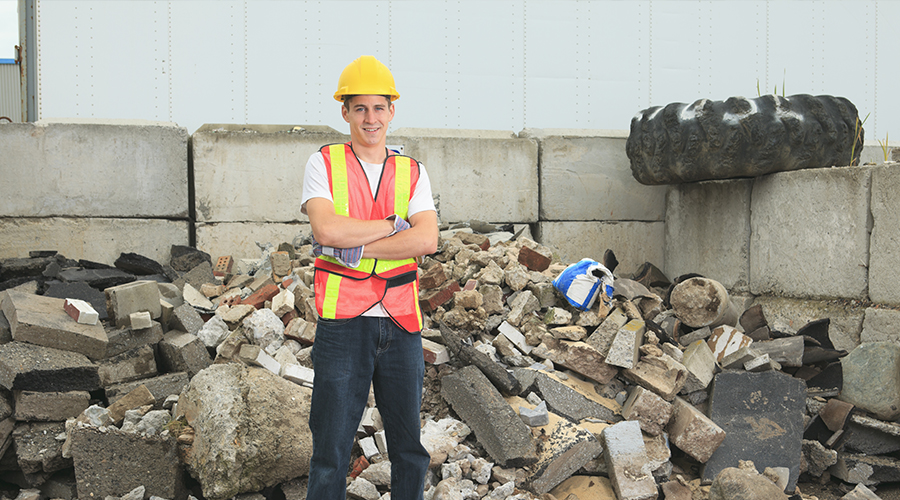 What can we help you with?
Construction waste includes a wide number of materials, which should be carefully disposed of. You cannot just throw them out, since you can be fined a fair amount. Our construction clearance company is authorized to handle metals, wood, soil, plasterboard and a variety of other waste you'd expect to find when doing this kind of job. If you contact us on 020 8434 7484, you will not only avoid the problem of dealing with waste, but also contribute to a greener tomorrow, since we are an eco-friendly company and we recycle a great deal of the waste we collect.
Don't stress yourself – hire the professionals in London
Construction clearance is always necessary, and you need to be prepared to invest time and effort in order to assure it is done properly. Otherwise you will have to waste time to do the job yourself. When you are involved in a building project, the last thing you want to waste is time, especially when you can use it to further plan the execution of the process or to better guide the workers. Our London builders waste disposal service will enable you to do that more effectively, as you won't have to think about clearing the space of all unwanted junk. Act now and assure a successful building project.
Consider our low cost
We know that hiring an affordable builders waste removal service is very important for our clients. Renovation projects can be expensive, so we know that your budget is currently under a lot of stress. That is why our prices are very low and affordable, maintained like this at all times. This is what makes Rubbish Less so reliable and appreciated by clients. If you don't want to end up paying extra and having hidden costs added to your final bill, you should steer clear from other companies in London that offer builders waste disposal – place your bet on us and you will not feel disappointed.