The Best House Clearance Service London
Take advantage of the most reliable domestic waste collection service in London by calling our company on 020 8434 7484 right away.
We Offer The Best House Clearance Service in London
Have you had enough with all of the clutter in your home? Perhaps it is finally time to consider clearing up your home in order to free up space and open up the rooms. When it comes to home clearance services, Rubbish Less is certainly a leader in the industry. We have been in this business for quite some time now and we have become well known as a professional company in London that people can always rely on. With us there is no need to do all the heavy work on your own, as we can send our property clearance experts to your home to take care of a large number of tasks.
House ClearanceThere are many companies that you can choose from, but here are few reasons why you should hire us:
We offer very speedy same day service everywhere in London so you don't have to wait
You can book our house clearance services at a time that is convenient for you
You get fair prices that are very low and budget-friendly
There is no need to wait days for hearing back from us – you get instant reply
We have the tools to take care of any task
The secret to our success
We take great pride in our work. There is not a single detail that we will overlook. We know that in today's busy life, people want a quick and efficient domestic clearance service, and for this reason we always try to improve. This sets us one step ahead of competition and presents more opportunities for our clients in London. Contact 020 8434 7484 now and talk to an expert about what you need done. You will notice how attentive our staff is to details. We know that it's important to pay attention to everything, as this is what can mean the difference between delayed service and flat clearance carried out quickly and effectively.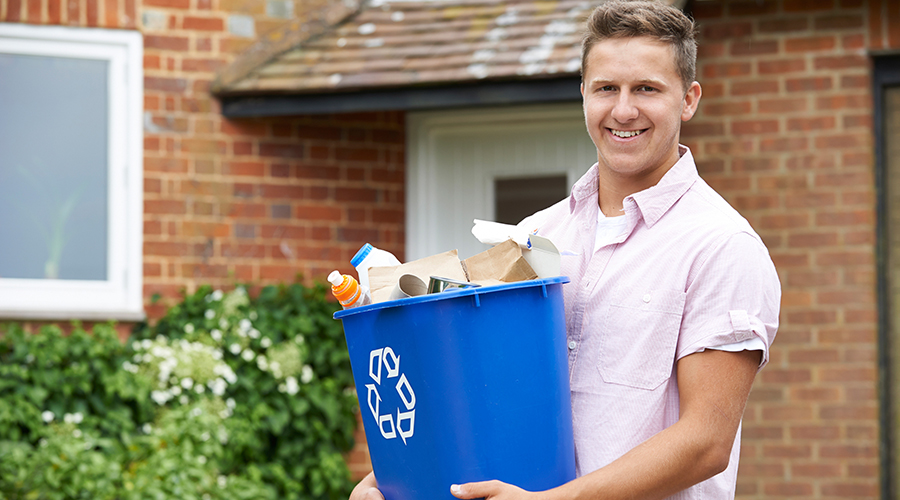 Pay less – receive more
It is important to keep in mind that you can contact 020 8434 7484 at all times and discuss your home clearance needs. You can share the details about the volume of items you need us to remove. At this point our staff will make you a free quote based on the information you give. You will notice just how affordable and cheaply priced our service is. We suggest you ask about what additional discounts you can take advantage of. In the end you may end up paying far less than you expected for best value household rubbish removal.
What can you hire us for?
We are aware that house clearance is a broad term, which includes a number of possible tasks. We have become experts in handling any type of furniture, from bulky kingsize beds to small chairs. Additionally, you can have our teams dispose of a number of electronic devices that you are not going to use, such as fridge, ovens, TVs and more. It is important to keep in mind that we are an environmentally conscious company, so a large number of items we take during your domestic clearance job will end up recycled and not just dumped.
How can you hire our London rubbish removal service?
At Rubbish Less we believe that it is important to keep things simple. For this reason we have cut all unnecessary steps required to hire us. Now all you have to do is contact us and talk to one of our representatives. It is as simple as dialing 020 8434 7484 and sharing the specifics of your request with an expert. In no time at all you will have a team of dedicated house clearance experts at your door waiting to get the job done.